It was exactly five years ago today that I started this blog and, by sheer coincidence, this is also my 1,000th blog post.  So, to celebrate both these 'achievements' I thought I'd have a goodie-bag of items to giveaway.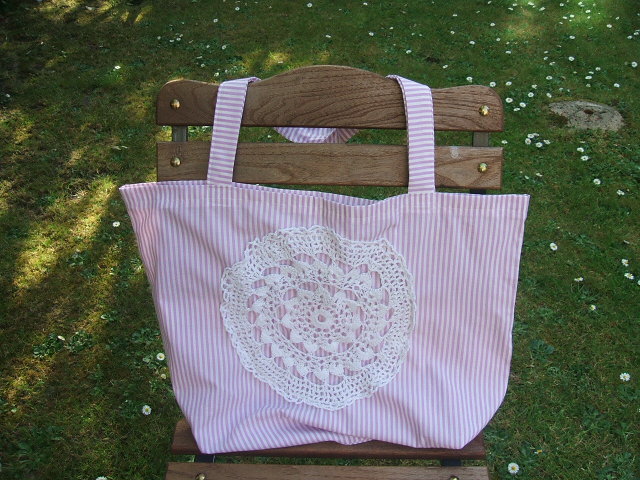 A nice and summery lilac and white striped large pillowcase tote with a vintage crocheted piece on the front.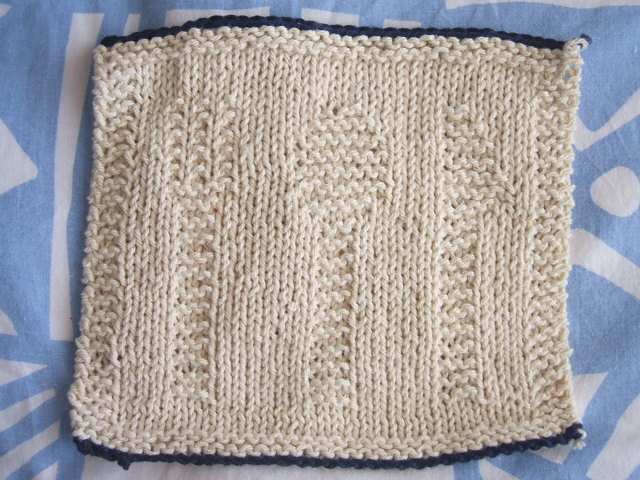 One of my handknitted 'knife, fork and spoon' cotton dishcloths.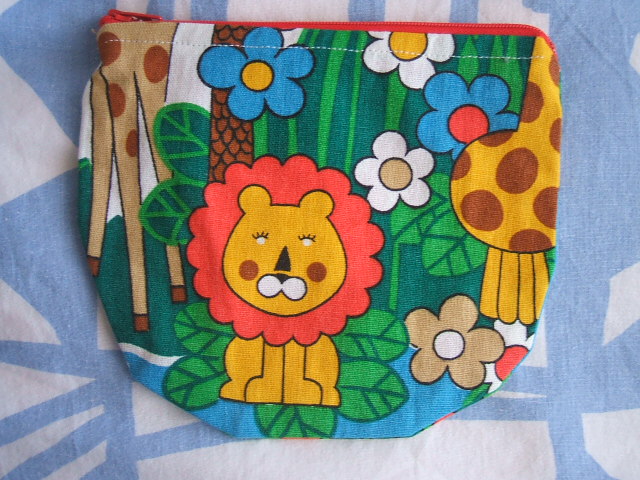 A little zipped pouch I made ages ago and have never got round to doing anything with.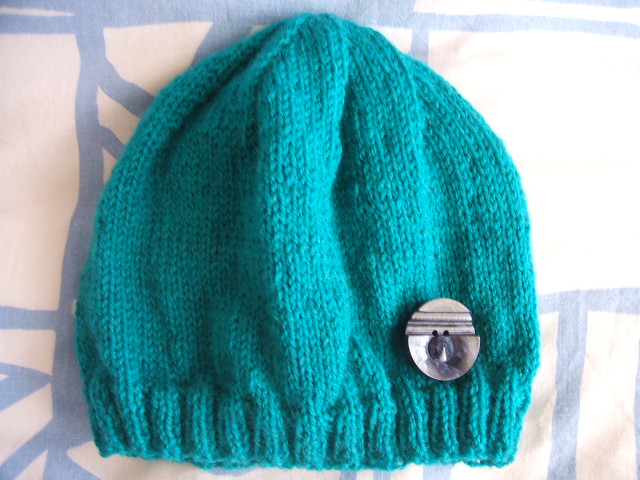 And one of my pure wool handknitted beanie hats with a vintage button brooch.  I know this is not really seasonal at the moment but if the miserable wet and windy weather continues you could probably get some use from it now, even though it is allegedly Spring!!
There'll probably be a couple of other items added to the goodie-bag as well - just not sure what they'll be as yet.  Just leave a comment on this post and I'll draw a name on Sunday 6th May.  I'm happy to post anywhere in the world so you're all most welcome to join in.