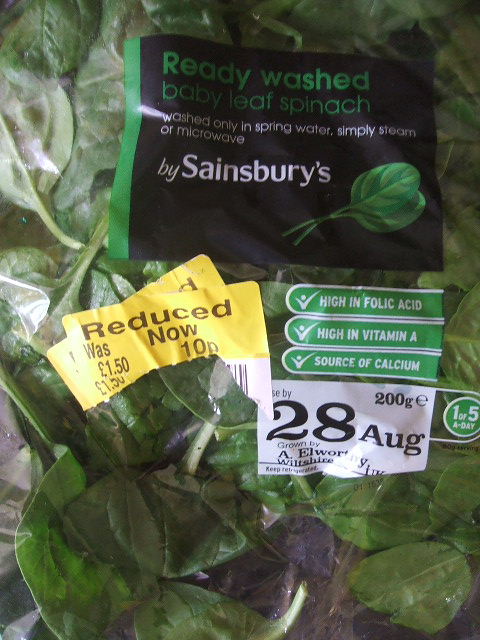 I'm not a great fan of spinach per se, but when I found a humungous bag of the stuff reduced to 10p in Sainsbury's on Tuesday, I thought I'd have a go at making some spinach soup. 
I had a look for recipes on the BBC Food website but most of them seemed to include double cream and / or brie or parmesan - not a lot of good for me and ye olde gall bladder!  So I sort of made it up as I was going along.  I fried off two VERY small organic onions and two garlic cloves, added a sweet potato (I think a 'normal' potato might have worked better but I was a bit short of those,) and the whole bag of spinach.  There was also 400ml of hot water and a chicken stock cube to cook it all down with.  Finally, just before serving, I added some semi-skimmed milk (as a nod to the double cream that apparently should have been in there), a teensy bit of grated nutmeg and some black pepper.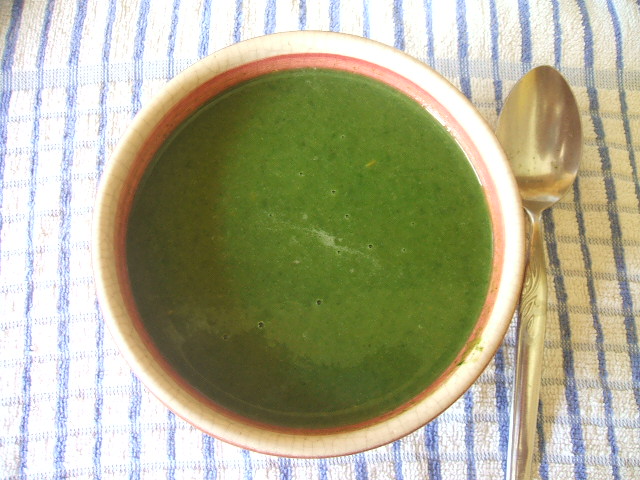 It was super cheap and very tasty - if a trifle GREEN!!