It may be a tad unconventional, but what Mum really wanted for her 80th birthday present was a bit of a makeover to her front garden.  The bed in front of her living room window had become totally choked with brambles, a stupidly large buddleia and self-seeding aquilegias.  Add into the mix a couple of stunted old rose bushes and a large shrub which attracted all manner of slimey slugs and snails whenever it rained (and it certainly can rain in the West Country) and the time had come to get something done.  Cue one lovely young chap of a gardener, a delivery of pale plum-coloured shale and four or five hours hard work and ta dah!!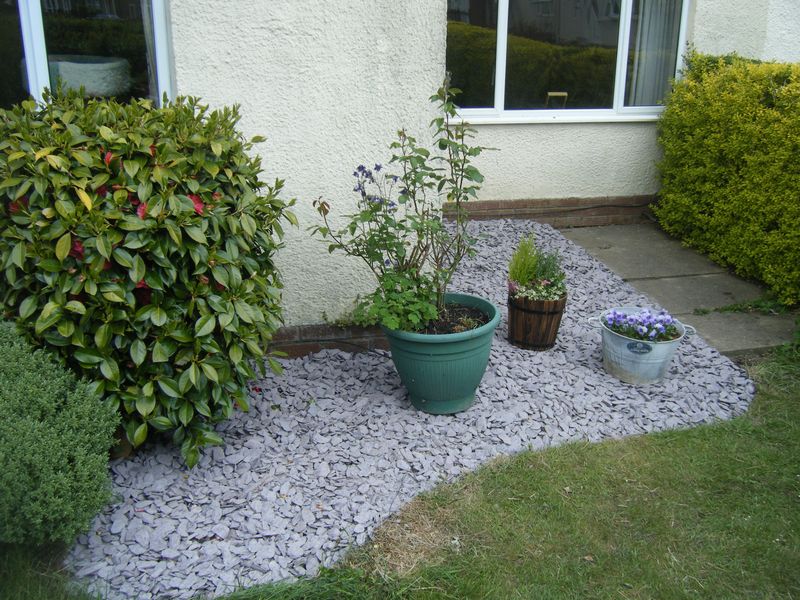 Mum's front garden has been transformed.  She is delighted with it all and it really does look so neat and tidy and should be easily low maintenance from here on in.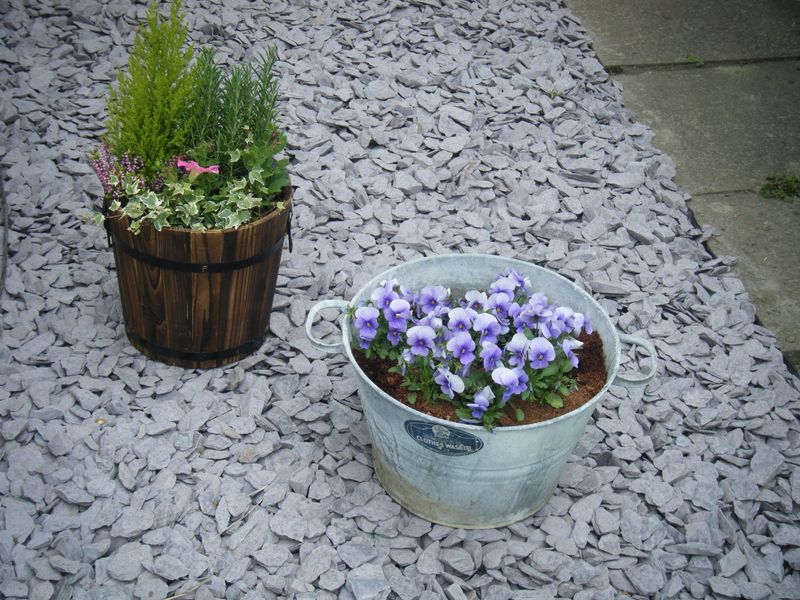 A few pots have already been displayed and Mum is now talking about getting some lavender plants and a nice large pot to add to the mix.  I particularly like the display of pansies in Mum's old tin 'clothes washer'.    I'd like to do something similar with an old jam pan I've got - it would look very fetching outside my front door.  So it's a bit belated (almost three weeks belated) but Mum finally has her birthday pressie.
Just wanted to say thank you so much to everyone who left comments on the last post but one - I was very touched by your kind words.  I still haven't fully decided whether to carry on blogging or not, I'll see how I feel in a week or two.