Thrifting finds have been somewhat elusive of late - what with the boot sale season now being finished and me not having been very well so haven't been perusing the charity shops at all - and, oddly enough, most of the items I have come across in the last week or so have been fabric finds.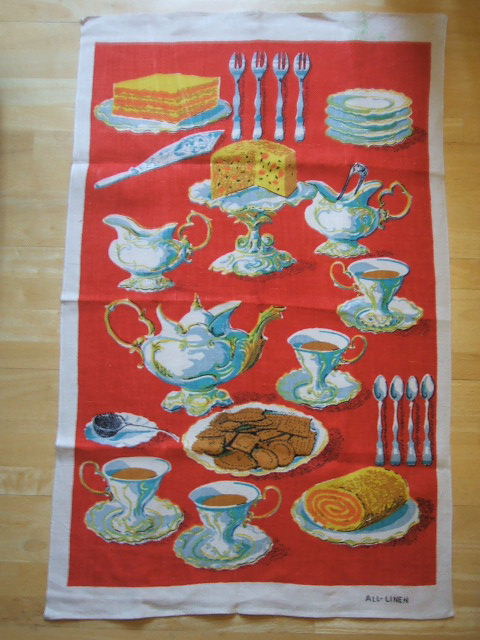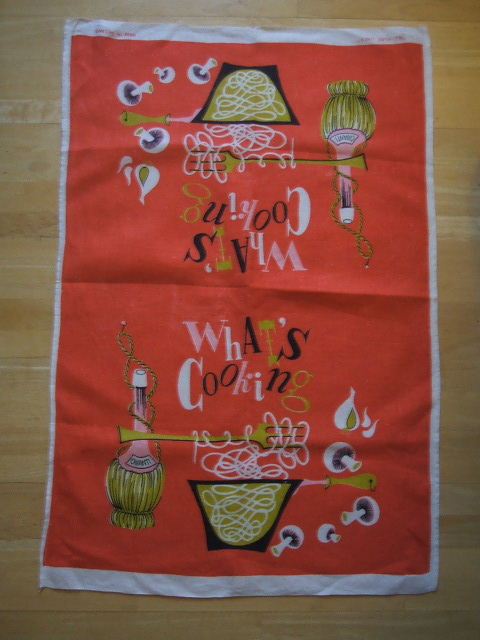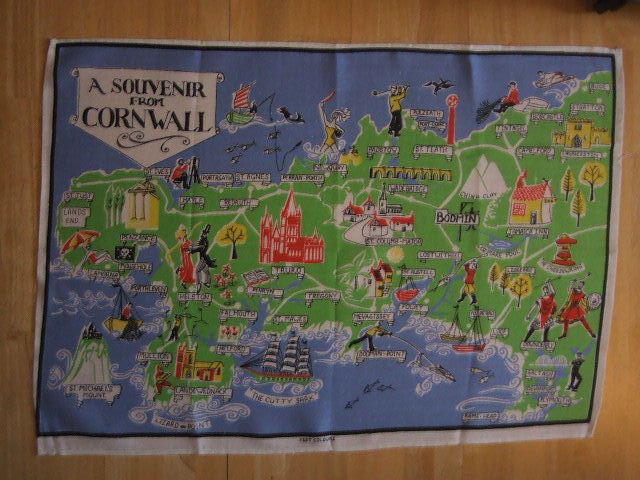 There was an Autumn Fayre at a Methodist church on the outskirts of Southend last Saturday where I found a nice pile of vintage linen tea towels - several of them unused.


Plus an unused vintage souvenir tablecloth from Torquay - with gorgeously evocative illustrations and colours.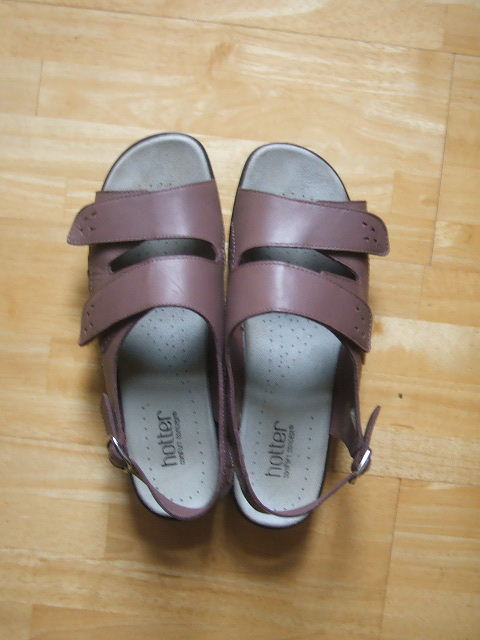 At the same Autumn Fayre (and not fabric related) I found a really nice pair of Hotter sandals for my Mum, which had been hardly worn.  They were only £1.00 and I was so pleased to have found them as they retail at £55.00 new.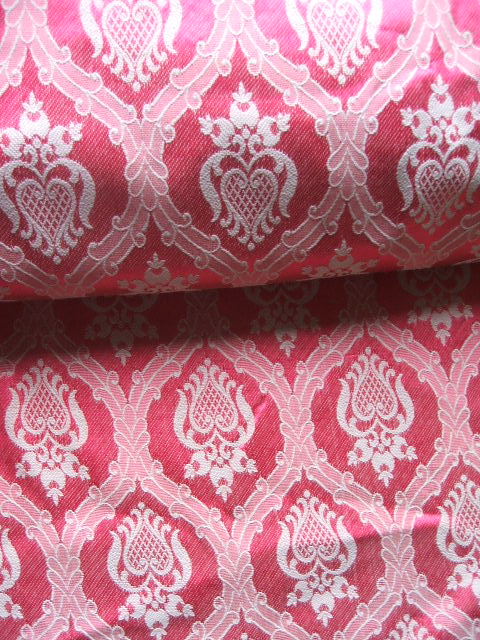 Then at the 'Coffee and Jumble' on Monday I found a bolt of unused 1940's satin brocade upholstery fabric.  I paid £2.00 for the lot and had no idea just how much there was until I got it home - 18yds plus!  Wow, no wonder it was so bloomin' heavy to carry!!