We only had a whistle-stop visit to Switzerland last week and as there were members of P's family to meet up with and a couple of business appointments for P, there wasn't really much time for 'seeing the sights'.  Nevertheless, we did manage to fit in a couple of small trips to some very impressive places.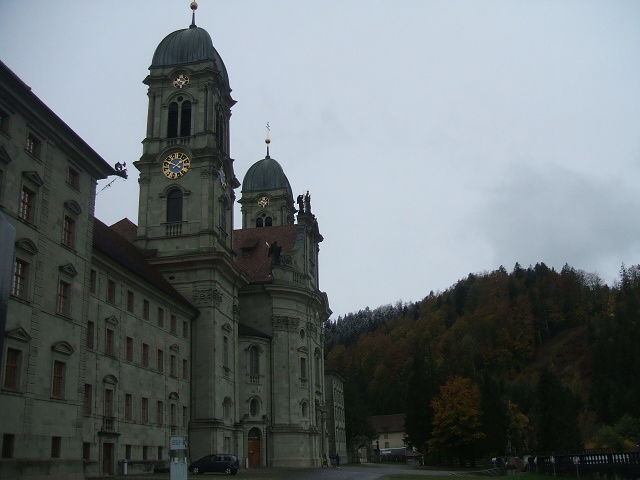 First up was a visit to the monastery / church / abbey at Einsiedeln.  The outside was pretty impressive but the inside was just amazing.  Photos weren't allowed but some of the pictures in the above link give a good impression of the 'wow factor' interior.  I have never seen such a rich and gilded church in my life.  It was high baroque meets mittel-Europa Catholicism with amazing amounts of gilded gold bling thrown in for good measure.  Truly jaw-dropping in all its rococo glory.  Makes the good old C of E look very plain by contrast.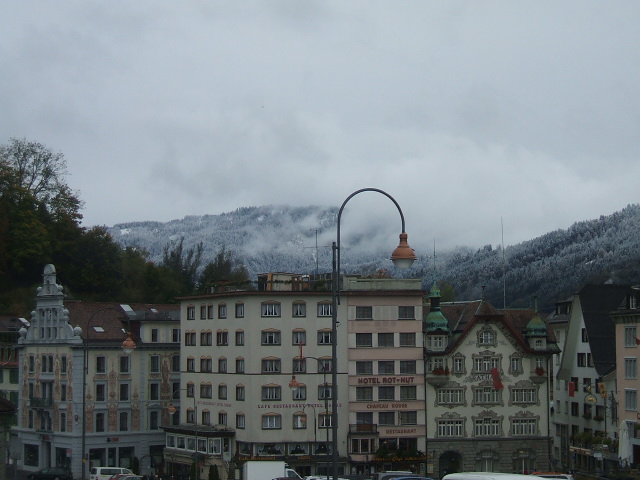 Einsiedeln itself was a pretty little town, high up in the mountains, with some gorgeous old houses.  Only downside was it was unbelievably cold that day (note the snow on the mountains) and neither P nor I were dressed warmly enough.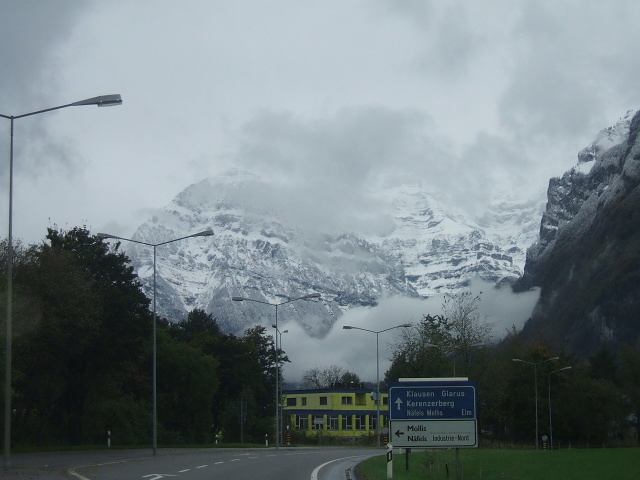 The cold and snowy weather followed us all the way back to P's home town and the view of the snow-topped mountains made the motorway journey something rather special.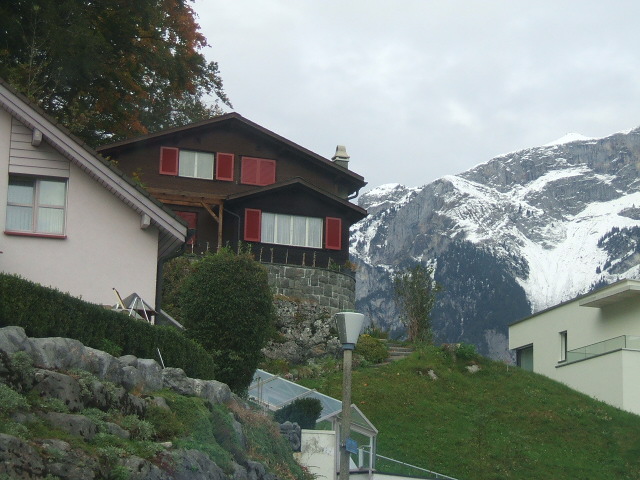 Next day we had only a very short trip into the hinterland about 5 minutes drive from P's childhood home.  It always amazes me that people really do live in these classic Swiss chalets - they are so pretty and cosy looking - they always remind me of the little weather houses where a female doll pops out one side to indicate one type of weather and a little man doll pops out the other to indicate something else.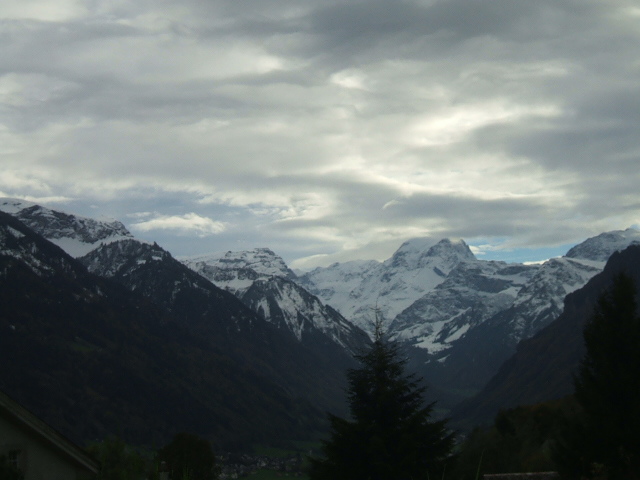 This was the view onto the Todi - the highest mountain in the canton of Glarus - from up there.

And there were a lot of these very curious Brown Swiss cows about too.  They were really friendly and this time I found the sound of their cow bells really rather comforting (as opposed to really rather irritating!), especially when you can hear them at night.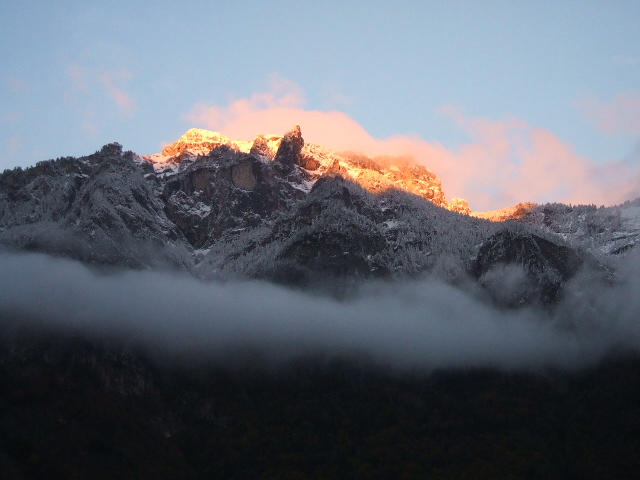 And, finally, I'll leave you with a view from the living room window at P's childhood home.  This was the final rays of the evening sun just hitting the top of the mountain.  Beautiful.