Yesterday, whilst perusing one of the local charity shops with Mum, I struck what I thought was vintage gold.

Three really 'groovy' 1970s M&S cotton bedcovers - one double and two single, each in a different colourway.  There was no price on them but when I asked I was told they were £2.49 each.  That seemed a very fair price to me and I bought all three.  My plan was to resell them on ebay - hopefully for a nice profit.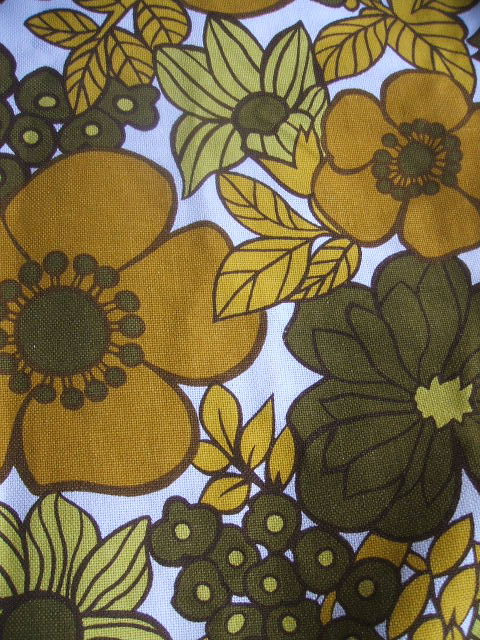 This morning I thought I'd give them a whirl through the washing machine and get them out on the line whilst it wasn't raining - which I did.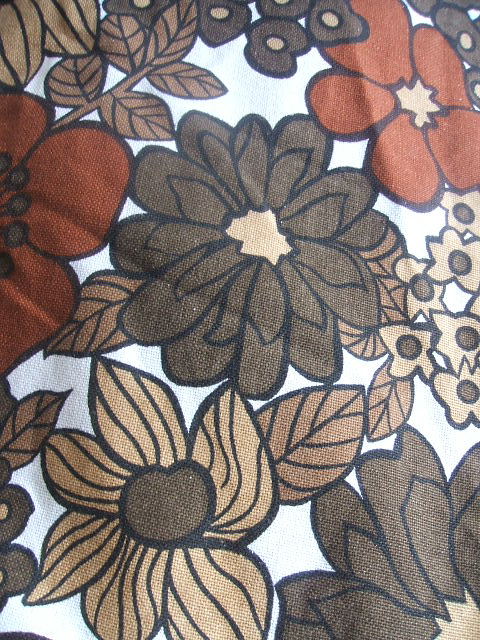 As I was hanging them out I realised each and every one of them has been used as a dust sheet whilst someone had been painting with white emulsion.  They are all peppered with tenny tiny spots of white paint.  B*gger, b*gger, b*gger!!  Not quite sure what I'll do with them now.  Apart from the teeny paint spots they are in lovely nick and the print is amazing - perhaps I'll try selling them at 'The Travelling Flea' as picnic blankets or maybe I'll try and get rid of the paint spots somehow - anyone got any good tips for that?  B*gger, again!!