With the slowly-but-surely lengthening days, I've discovered that the hills and fields we can see in the distance from the front bedroom window really catches the evening sun.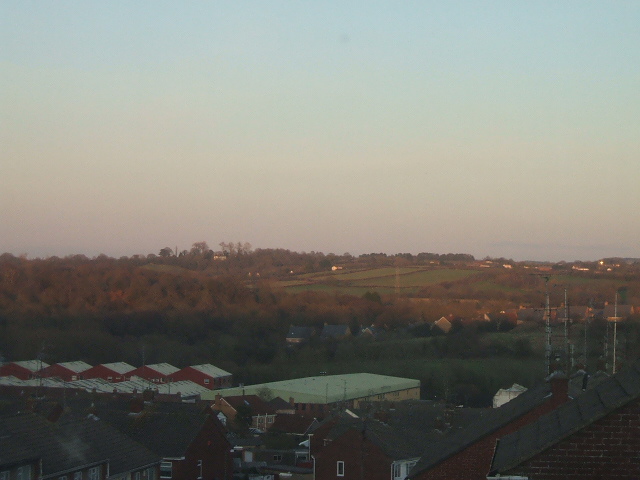 This is the view looking straight out of the window.  There are a couple of large white houses hidden away in fields and trees in the distance and, despite having grown up in this area, I have absolutely no idea where they are - they look to be lovely sizeable properties and must really benefit from the evening sunshine.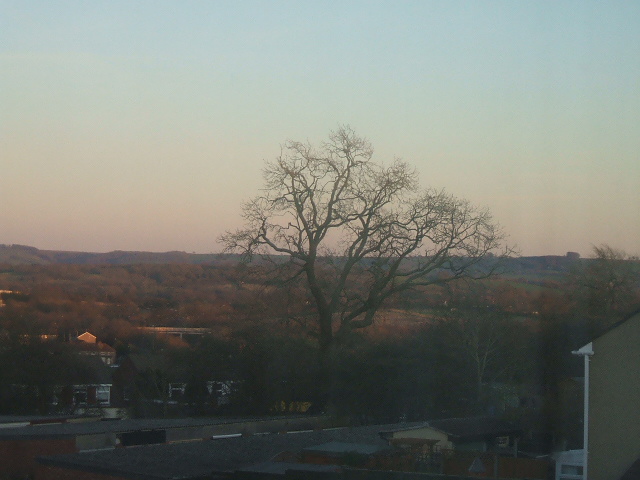 This is the view if you look to the right.  The hills in the distance are the start of the Cotswolds - though I could wish that enormous tree in the foreground didn't interrupt my view quite so much.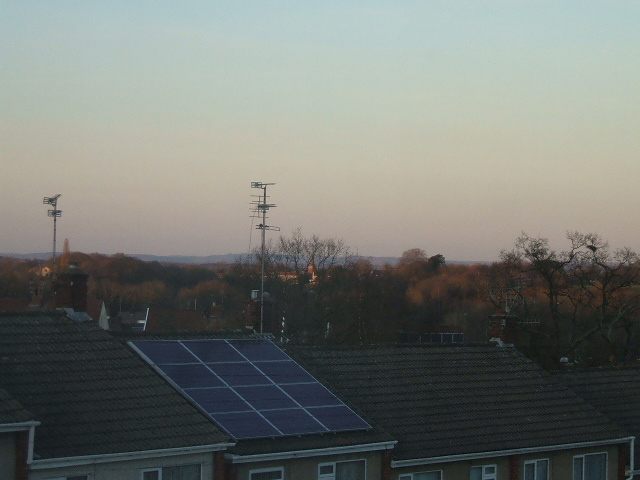 And this is the view to the left - which is especially for Maureen as just to the right of the central TV aerial is the spire of Mangotsfield church hidden amongst the trees with the evening sun just catching it.  Hope you can make it out, Maureen.
It is a view and a half from this house and it really makes up for living on such a precipitous hill.  It is even wonderful at night as you can see the headlights of cars flashing and sparkling in the distance as they wend their way along country roads.