There's quite a lot of garden on our new house - granted, most of it at the side and front which doesn't make it very private (though we have thoughts of perhaps building an extension to the side one day) - all of which is down to grass, edged with large shrubs.  Said large shrubs were in a somewhat sad and shaggy state and some of them were choked with brambles too.  It didn't make for a good first impression of the house.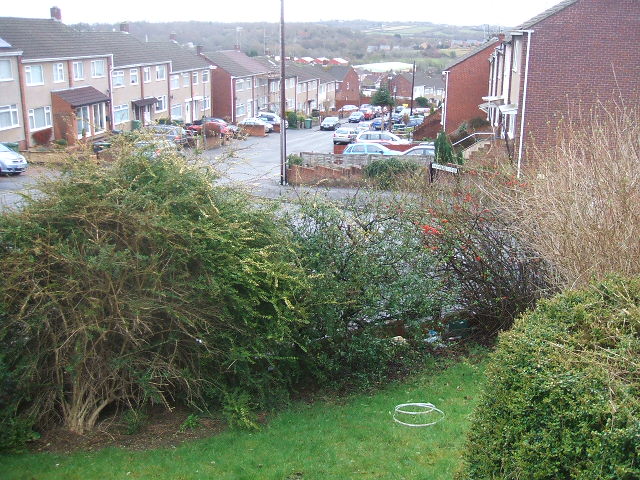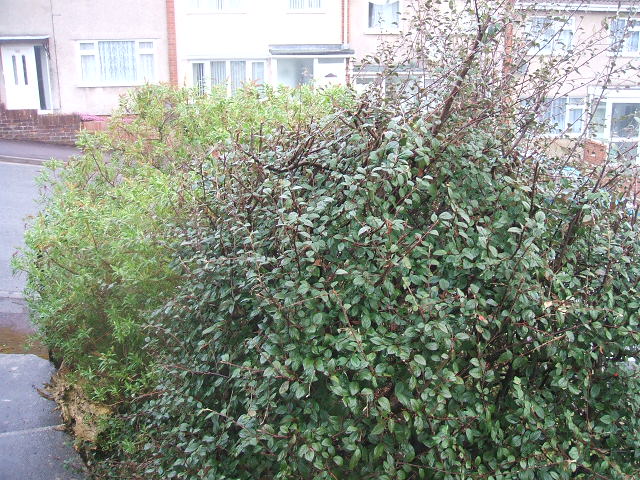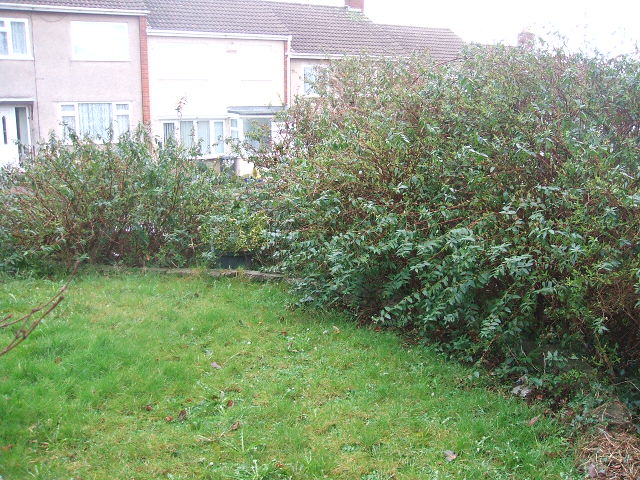 Four hours hard work by a local gardener and it's all looking a lot neater and less shaggy.  I would have like to have tackled it myself but it was too big a job for me and my lone pair of secateurs to cope with.  Even though I could have used Dad's old hedge trimmer, I still felt it was too much for me to tackle on my own, especially as the front garden is on somewhat of a perilous slope - just to add to the fun!!  All the waste was bundled up and taken away too and I was well pleased with the end result.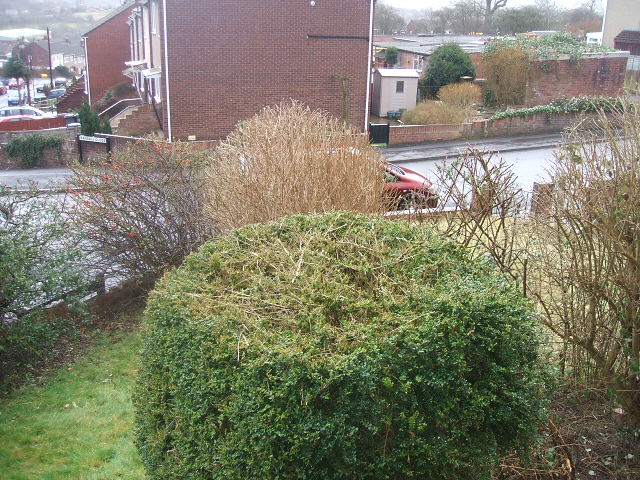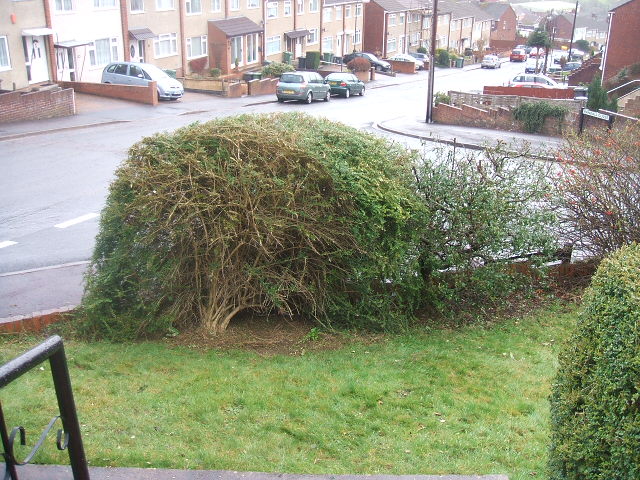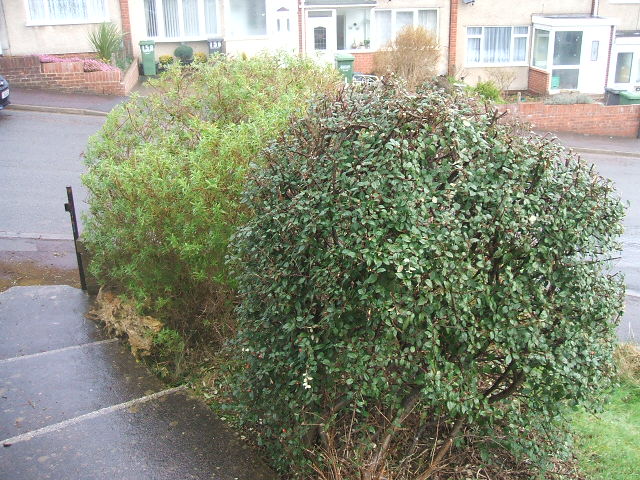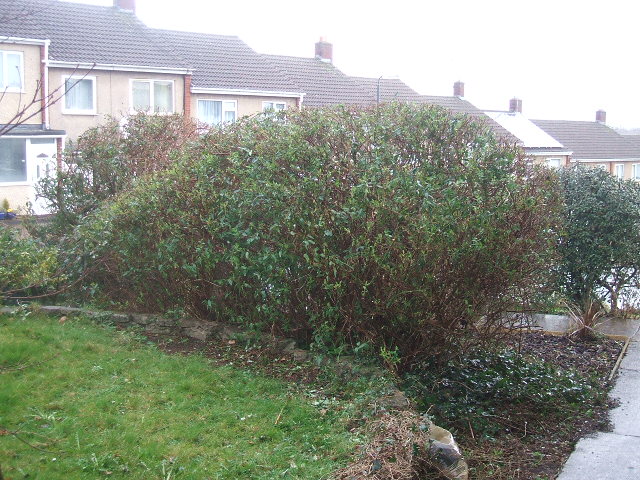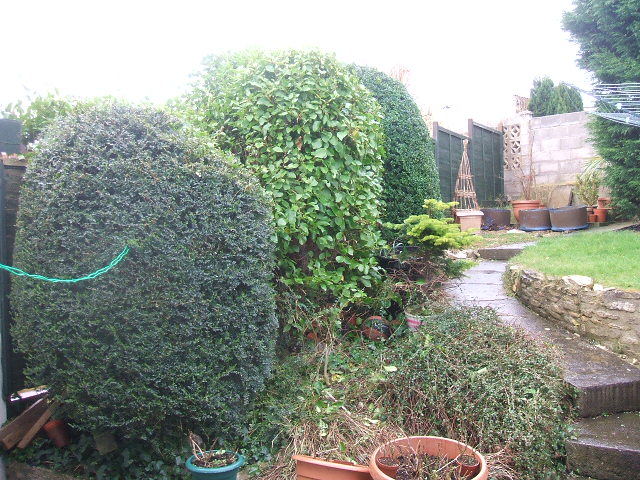 Back garden - which I stupidly forgot to take a 'before' photo of.
So pleased in fact that it prompted me to go round litter-picking the various cans, bottles, takeaway containers and crips packets that were now a lot more noticeable at the edge of the garden.  I even came over all housewifely and washed down the front door (it was just a leetle bit grubby!!) despite the fact that by that time it was pouring with rain.