I went to another table top sale yesterday morning (they do seem to be mighty popular here in east Bristol - I think I only ever went to one the whole time I lived in Essex) and though it was not brilliant - I only came away with a couple of items - there was a lovely lady selling the sweetest Scottie Dog stuffies (amongst many other handmade pretties.)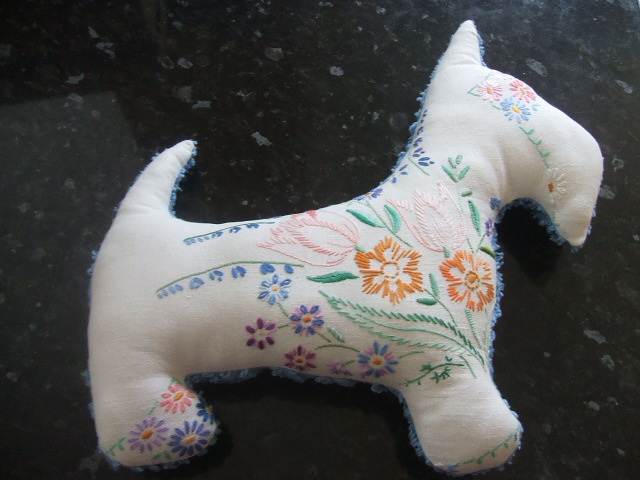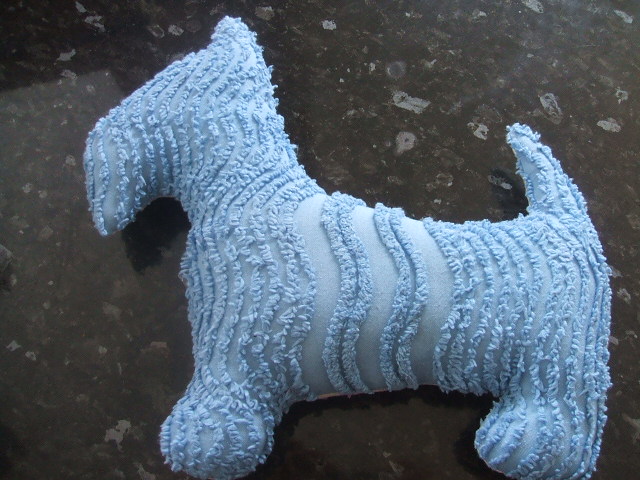 He's beautifully made from an embroidered vintage table cloth and some really soft vintage candlewick.  He's quite a big chap - over a foot tall - and for all that lovely vintagey / Scottie Dog goodness he only cost £3.50. 
I've got quite a collection of Scottie Dog bits and pieces which I really want to get out and onto some shelving asap (at the mo they're still sitting in a box in the garage.)  Once that happens he'll look lovely with the rest of my collection, until then he's propped up on my dressing table and brightening up the bedroom no end.