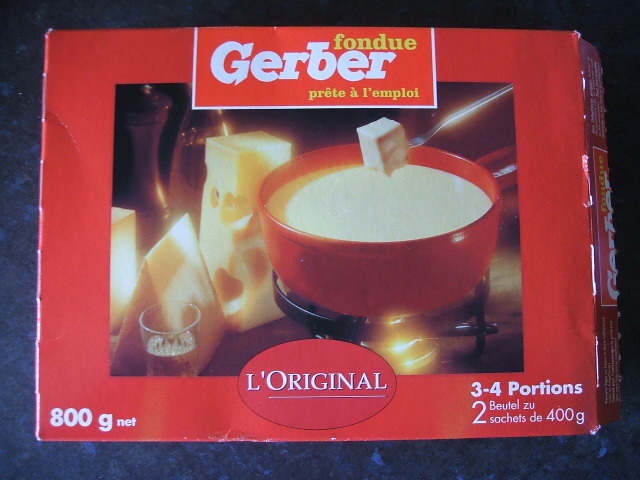 Yesterday P and I decided to have fondue for our evening meal. We don't have this very often (I think the last occasion was over a year ago), and it all depends whether we have any of the genuine Swiss fondue cheese in the house. I know my local Waitrose does sell fondue cheese (at an extortionate price!), but P and I much prefer the original Swiss stuff.
Anyway, I was fondly imagining the wonderful photo opportunities this would give me, I was hoping for something artfully arranged like Posy Gets Cosie or Yarnstorm always seem to produce - softly bubbling cheese in the lovely black fondue pan I've got, with a chunk of bread poised to dip into it (P had already volunteered to be the 'hand model'), all delightfully arranged on top of the genuine Swiss 'rechaud' which keeps the cheese hot. Oh yes, we've got all the correct kit - being Swiss P takes his fondues VERY seriously.
The best laid plans etc etc - it was not to be. We couldn't get the wick on the 'rechaud' to stay alight despite many attempts, liberal sloshing around of methalated spirits, and A LOT of swearing. Eventually we had to admit defeat and eat our fondue whilst huddled around the gas cooker in the kitchen. Not quite the atmosphere we were hoping for but delicious nonetheless. Needless to say, no photos were taken.