I must have been feeling better on Saturday as I had a sudden urge to go out (despite the arctic feel to the weather) and have a good look round the local junk shop and charity shops.  The junk shop is a fairly new discovery for me (it was recommended by my lovely next-door neighbours who are people who love a good bargain, and a good boot sale.)  The junk shop is in one of the back streets so I'd never have come across it by chance.  They have a ton of stuff jammed into a little shop, and their prices are good too.  There are shelves of bric a brac, china, racks of clothes, shoes, bedding, toys, DVDs, CDs - you name it, they've probably got it somewhere.  They also have shelf upon shelf of books - which are the main attraction for me.  At only 40p each, I was happy to buy four paperbacks on Saturday - one of which was, amazingly, good for re-sale on Amazon, two have been put on Greenmetropolis and one 'Cooking in a Bedsitter' by Katharine Whitehorn, I'll have a leaf through and then pass on to the charity shop.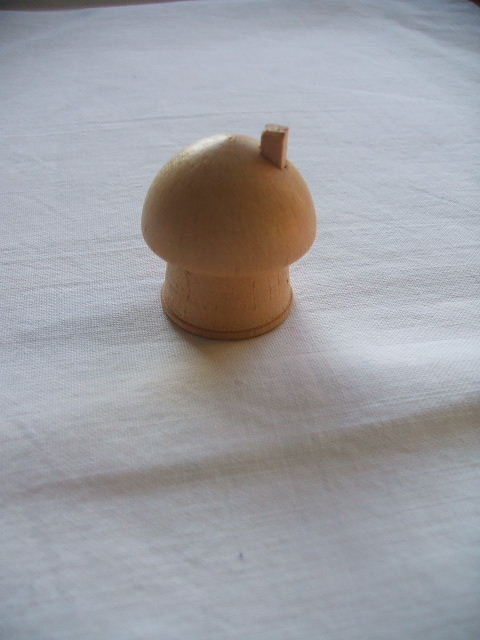 In the one charity shop that was open Saturday afternoon I found this teeny weeny little wooden mushroom house.  It's only about an inch tall and was in a basket with assorted china thimbles.  At 25p I've brought it home and added it to my small mushroom collection.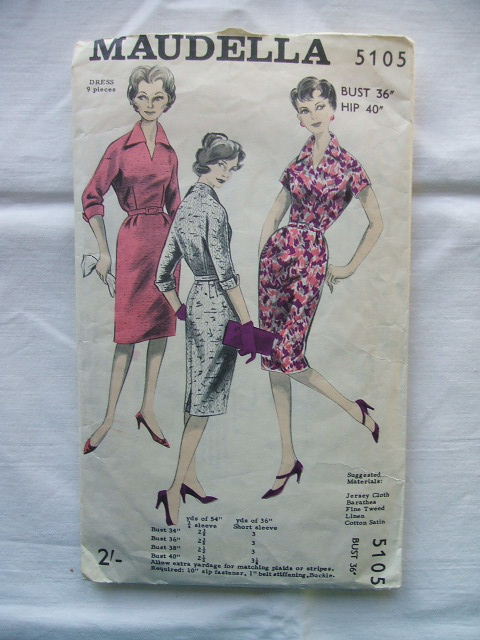 This vintage sewing pattern was lurking in amongst a pile of uber-naff 80s sewing patterns.  I love the purple highlights in the illustrations - just by chance, does anybody know when sewing pattern illustrations gave way to the much-less-artistic photographs which are now on the pattern envelopes?  The pattern was 50p and will be destined for ebay once I've checked that all the pattern pieces are in the packet.