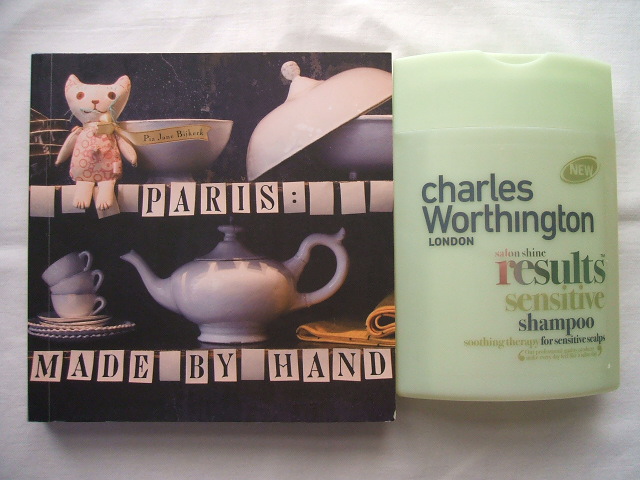 'Tis true, I didn't find much at all in the charity shops of Billericay this morning.  Best bargain was a large unopened bottle of Charles Worthington Shampoo for 70p (£5.99 in the shops apparently) and I was also pleased to find this Paris: Made by Hand book for £1.00.  There are some gorgeous photos in it and some great inspirational craft ideas - though it's not really a craft book, more about craftspeople and their shops in Paris.  I also found a couple of other books - one for re-sale and a Kathy Reichs thriller for me, 50p and 60p respectively.
 
Also found this vintage wedding dress sewing pattern (handily dated 1972 on the envelope) for 49p - I'll have to check that all the pattern pieces are there before listing it on ebay,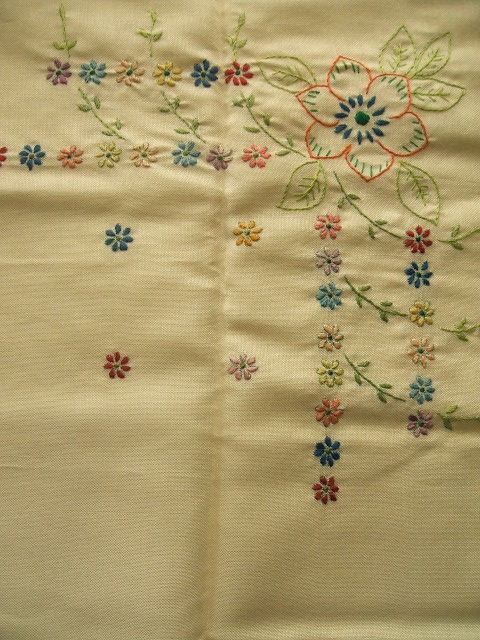 And a rather spiffy hand-embroidered little tablecloth for 75p.  Not sure whether to try this on ebay or keep hold of it to make some more gift bags. 
Most importantly of all though, I managed to stock up on lots of low-fat and very tasty Quorn items from Waitrose - definitely not bargains but very very necessary at the moment.