I popped over to Billericay this morning to take a pair of P's work shoes to the shoe menders. Sadly, the shoe mender declared they were beyond repair so, unless P wants to give stick-on soles a go, they are destined for the bin. As he has worn them every work day for the last three years I don't suppose we can really complain!!
Anyway, whilst I was there I gave the charity shops a once over, and I found some excellent bargains.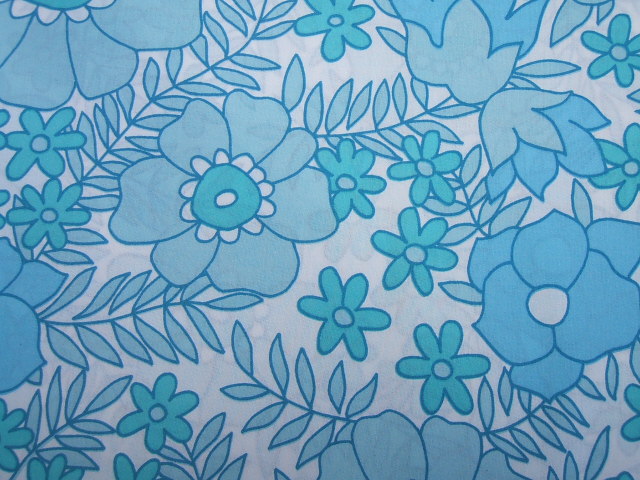 For 55p there was this large piece of unused vintage fabric, which if this good weather keeps up I may turn into another kaftan top.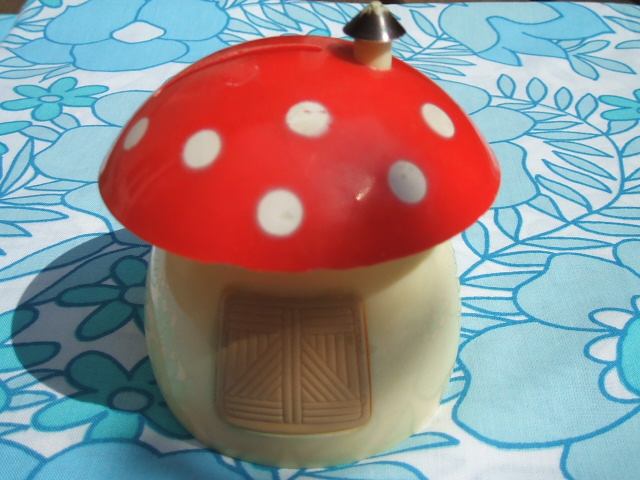 Hidden in the '10p box' in one charity shop was this lovely mushroom money box, sadly without the stopper for the base but I think I'll have a go at trying to find something to fit, and then I can use it for storing coppers and five pees.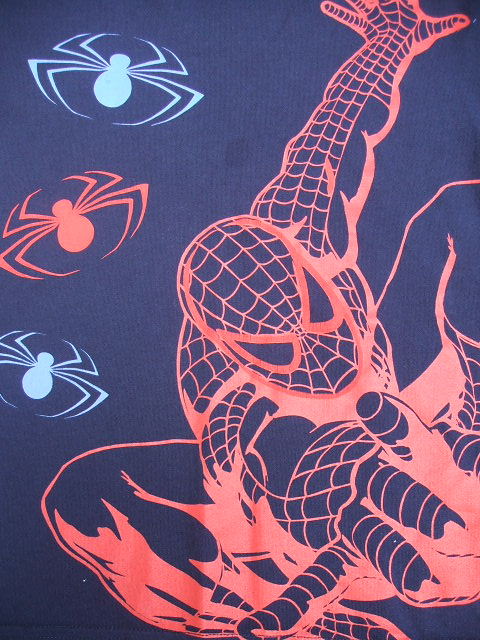 For £1.65 was a pair of Spiderman pyjamas from Next for DN. These are in excellent condition and appear hardly to have been used. I was eyeing up yet another short-sleeved T-shirt for DN and wondering whether he already had enough of those, when out of the corner of my eye I spotted these beauties. And I know he is always in need of pyjamas.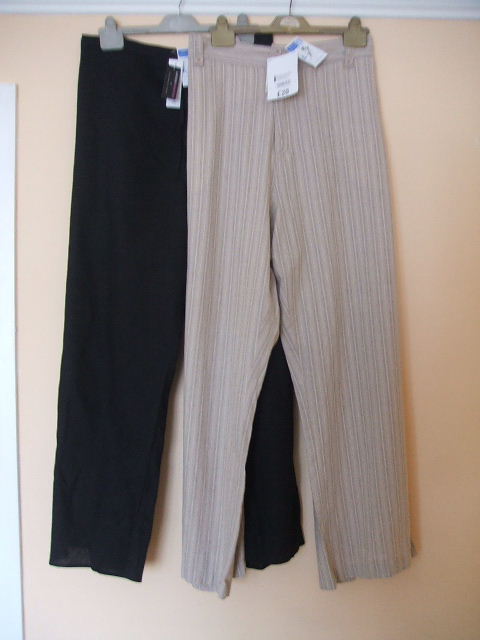 But the best bargain of all was these two pairs of summer-weight trousers for myself. They are brand new with their original tags and were only 99p each. I only spotted them when I was leaving one of the charity shops and couldn't believe that they had been reduced by the charity shop from £3.99 a pair to 99p a pair. They are a size bigger than I would normally buy but when I got home and tried them on they fit very nicely, albeit a little loose around the waistband - but that's a good fault as far as I'm concerned. And, wonders will never cease, they are actually long enough in the leg too. One pair have a drawstring waist and are a linen-type material, the other is also linen-ish in a nice cool stone colour with fine pinstripes. Just what I need as one pair of my summer trousers have definitely bitten the dust this past week.
On top of all this goodness were three new zips, a nice vintage apron, and a pile of books for resale. I was well pleased indeed.