I can't believe it's going to be October tomorrow.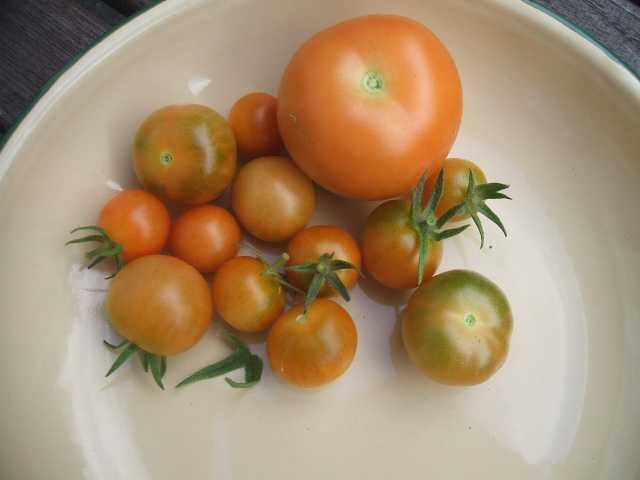 There are still tomatoes to be picked in - albeit a little under-ripe as yet.  And still there are some sizeable green ones hanging on the vine.  Plus a small-but-definitely-still-growing cucumber out there too.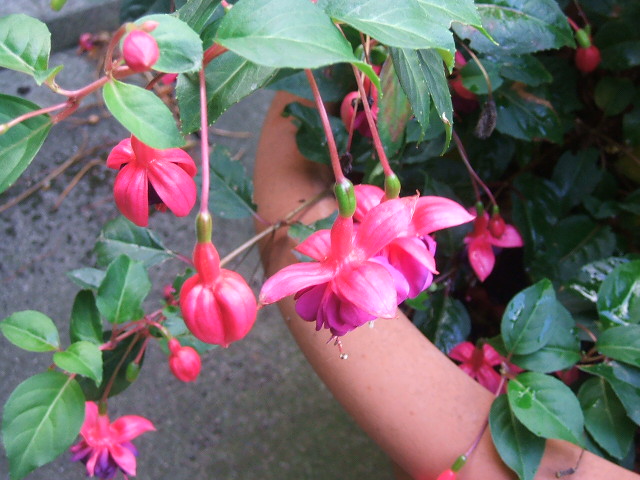 The fuschia is still in full flower, with lots of little buds all over it as well.
I know it is due to get a tad cooler over the next few days but still there seems to be no need to even think about putting the central heating on just yet - hurrah!  I was hoping to get a zero gas bill for this quarter but P did insist on putting the heating on for a couple of hours the other week so that's the end of that goal.  It was most astonishing the next morning to actually have some hot (well, warmish) water in the hot tap.  I'd almost forgotten what it's like to have running hot water.  Not that it's a problem in the summer as I simply boil a kettle for the washing up and we use the electric shower all year round anyway.
And, for the first time in over 30 years, I don't feel the crushing weight of seasonal affective disorder (SAD) bearing down on me this autumn.  I usually start beginning to feel glum as the nights really draw in at the end of August.  It's taken me a few weeks this year to realise I feel completely blase about the coming months of darkness.  I have no idea why I feel so much better about it, but I sure as heck am grateful.